News
Researchers Julia Gurol and Ingo Henneberg of the University of Freiburg's Department of Political Science have been awarded the 2019 State Teaching Prize together with their colleagues from the University of Tübingen. The state of Baden-Württemberg's Ministry of Education, Research, and Art (MWK) biennially presents the 50 thousand euro award for outstanding teaching and educational work. This year marks the first time that a cooperative project between universities has been honored. Gurol are Henneberg are being recognized for their interactive, multi-site, multi-state seminar, which applies modern video conferencing technology and the online learning platform ILIAS.
"Especially in political science, it's really great to be able to connect with international guests – from Britain, when it's about Brexit; or Africa, if we're talking about migration," says Gurol. The teachers responsible for the program use many digital study methods in order to teach journalistic and technical skills in addition to classical knowledge of political science. "The students carried out radio and video interviews for the seminar, or they created surveys, or produced a literature pod-cast in which a small team reproduced the content of the required lectures," explains Henneberg. At the end of the course, all the preparatory and follow-up content was digitally played into ILIAS to make it permanently accessible, he continues. Together with two other researchers, the University of Freiburg political scientist conceived of the idea for this teaching concept in 2015. Since then, Henneberg has played a significant role in its design and further development.
Julia Gurol is relatively new to the team. In 2018, she took on the lecture series as a teacher, and now, after the contextual and organizational work, aims to make it a permanent offering. "In order to reduce the high level of initial effort in the long-term, we want to develop modules that form the seminar framework that we will be able to reuse them in the coming semester," says Gurol. She goes on to say that this would make the format more attractive for other institutions. In addition to Freiburg and Tübingen, many other universities all over Germany took part in the award-winning seminar. "Of course the honor belongs to all of them," says Henneberg.
In conjunction with the presentation of the award, Baden-Württemberg's State Research Minister Theresia Bauer said, "During times of globalization and digital access to knowledge, networking and sharing are more important than ever in order for us to remain an innovative state with first-class educators. Students in Freiburg and Tübingen have shown that networking and international participation to acquire knowledge works in the digital age – and what is more, in a highly relevant subject area."
Interview with Julia Gurol & Ingo Henneberg
Teaching Award of the University
Julia Gurol and Ingo Henneberg won the Teaching Award of the University of Freiburg for their cross site seminar on conflict analysis.
The University of Freiburg has been offering the seminar in varied formats since 2016. It has already received a number of awards. When viewed as a teaching concept, the continuing development of lectures and seminars combine classical methods of teaching with newer approaches, such as the "flipped classroom," for example. Students in a flipped classroom leave their role as listeners and are more intensively integrated in preparing and processing content. Political questions surrounding contemporary events and varied of crises of recent years have been the contextual focal points. A lecture by an expert is usually held in the run-up to the seminar in order to prepare for the actual topic.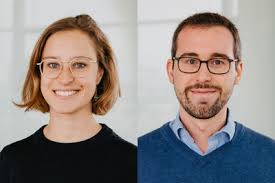 NEW research project
Overlapping Regionalism in Africa, the Americas, Asia and Europe Compared
Diana Panke, Sören Stapel
Funded by the Deutsche Forschungsgemeinschaft
Abstract:
In the aftermaths of WWII and the Cold War, states have intensified multilateral collaboration and increasingly cooperated with states in their neighborhood. Today there are more than 70 ROs in all parts of world. When ROs share member states and policy competences, we speak of overlapping regionalism. While a comparative regionalism research agenda has been emerging recently, overlapping regionalism has not yet received much scholarly attention. The phenomenon of overlapping regionalism is widespread and important, not in the least since ROs' policies and rules can be incompatible reducing their effectiveness. This project contributes towards filling gaps in our knowledge of overlapping regionalism in respect to three research questions: How has overlapping regionalism evolved over time and space? Why and when does overlapping regionalism occur and increase? How do states react to overlapping regionalism and does this affect the effectiveness of ROs? We answer these questions by compiling a novel and unique database (1945-2015), developing a set of hypotheses on the basis of a comprehensive theoretical framework, and analyzing drivers and consequences of overlapping regionalism with advanced methods.
FRIAS Lunch Lecture - Video now available
How to design research projects? What is good research question? Which methods of data collection and which methods of data analysis are available and which ones should be used for a specific project? Students and scholars of the social sciences are confronted with these and similar questions when designing research projects. In her lunch lecture Prof. Dr. Diana Panke addressed the most prominent techniques of data collection and data analysis and discusses the merits of mixed-approaches.
NEW research project
Still Images – Moving People? How visual images trigger the willingness to participate in political protest
Diana Panke (University of Freiburg), Stephanie Geise (Westfälische-Wilhelms-University of Münster) & Axel Heck (University of Kiel)
Funded by the Friede Springer Stiftung
©: Aaron Parecki
Abstract:

The political power of images has probably never been stronger than in today's "information age" of digital media networks and social connectivity (Van Dijck, 2013). Digital media and mobile devices allow instant access to information about local, national, and global events, which is mostly visualized – at least in some way. Consumers of digital media are therefore exposed to countless visual representations of terrorism, environmental deterioration, social inequality, and human suffering, to name just a few of the most striking political issues of our time. Although many people are using digital media networks for information purposes on a daily basis (Lenhart, et al. 2010), the mechanism by which images have an impact on political involvement and participation remains unclear and needs further research (Rucht 2010, Anduiza, et al. 2012, Rucht 2014).At the same time, many images published in digital media are intellectually and emotionally provoking visual statements, and therefore highly politicized. But can still images in digital media also "move" people? Do they encourage political activism and impact the willingness of citizens to participate in political protest? This pilot study sheds light on the nexus between spontaneous, affective behavior and conscious, intentional action in response to visual images in digital media. Therefore, the pilot study will investigate the following research question: how and under what conditions do visual images trigger individual affective behavioral and cognitive responses that ultimately impact one's willingness to participate in political protest? The pilot study ventures into methodological territory largely unknown in social sciences as it gathers data and theorizes how and under which conditions of emotional valence visual images can trigger changes in political action through combining pre- and post-surveys with eyetracking methodology.
---
Job offer
Starting at August 1st 2016 or September 1st 2016 one position as a research associate is available in the research project "Towards an Increasing Regionalization of International Politics? Comparing the Development of External Competencies of Regional Organizations over Time". The project is funded by the Fritz-Thyssenstiftung and the position is a 0.50 TVL E13 position for the two-year duration of the project (afterwards, additional two year contract at the Chair of Multi-Level Governance available). Deadline: May 30th 2016. More information here. More project details are available here.

---

Announcement
The Chair Multi-Level Governance is represented with a number of contributions at the 57th International Studies Association Annual Convention (ISA) in Atlanta, March 2016:
Diana Panke
Accouninng for Overlapping Regionalism: Comparing Europe, Asia, Africa and the Americas

(with Sören Stapel)

Opening the Black Box of International Security Organizations: Which states are most active in security negotiations and contribute most to international peace?

Speaking with one voice. Activity and Success of Regional actors in international peace and security negotiation

Ingo Henneberg
Multi‐Level Peace and Security Cooperation among Regional Actors: The Case of Boko Haram (with Friedrich Plank)

Anke Wiedemann
A Peaceful Cooperation? Varying Success of Regional Actors in the Arms Trade Treaty Negotiations

Peaceful Interregional Worlds? Explaining Variation in Cooperation between Regional Organizations
You can find the conference program here: http://web.isanet.org/Web/Conferences/Atlanta%202016/ISA%20Annual%20Convention,%20Atlanta,%202016%20-%20Full%20Program.pdf
---
New publication
Ingo Henneberg, Friedrich Plank (2015):

Conflict Management in the Constitution of South Sudan (2011).
In: Marauhn, Thilo/ Elliesie, Hatem (ed.): Legal Transformation in Northern Africa and the South Sudan. The Hague: Eleven International Publishing. p. 117-136. ISBN: 978‐94‐6236‐524‐7.
---
New publication
Friedrich Plank, Ingo Henneberg (2015):
Von der heißen Schlacht zum kalten Buffet – Strategien der Inklusion und Exklusion in Power-Sharing Abkommen und Friedensprozessen
[From Fighting to Dinner – Strategies of Inclusion and Exclusion in Power-Sharing Agreements and Peace Processes].
In: Zeitschrift für Friedens- und Konfliktforschung. Vol. 4, No. 1. p. 74-114. DOI: 10.5771/2192-1741-2015-1-74.
---
New publication


Diana Panke, Christoph Hönnige (2015): Is anybody listening? The Committee of the Regions and the European Economic and Social Committee and their quest for awareness. In: Journal of European Public Policy. Online First. DOI: 10.1080/13501763.2015.1066839
---
NEW
E-learning module on research design is now available online (beta version)!

Students of the University of Freiburg can test the new service now available at the following link:

https://ilias.uni-freiburg.de/goto.php?target=crs_360306_rcodehXJf8QDBAB&client_id=unifreiburg

For the purposes of internationalization the entire e-learning package has been designed in English.

The module is currently still in testing stage and will be further revised and expanded. Constructive feedback is highly appreciated!
---
Announcement
The team of the Chair Multi-Level Governance is represented with a number of contributions at the 56th International Studies Association Annual Convention (ISA) in New Orleans, February 2015:
Paper: Overlapping Regionalism and Its International Effects (Panel FA57: Global Powers and Regional Interests), also Chair FB40: European Union: Accession And Enlargement and Discussant WB19: The EU As A Foreign Policy Actor.
Paper: Apocalypse Now – Colonel Klein, the Kundus airstrike, and the Legitimacy of the Afghanistan War (TD25: Visual Culture(s) Of Security) and No Easy Way Out: the contested legitimacy of the ISAF mission in western discourses (Panel FD40: The Role Of Discourses In Foreign Policy) also Chair SA12: Narratives And Discourses Of IR.
Paper: The Role of Regional Organizations in Managing Violent, Intrastate Conflicts: Mapping the Competences of Regional Organizations in the Field of Peace and Security (Panel SC75: Understanding Peacebuilding Interventions Across Countries).
Paper: Regional Actors in International Relations. Active=Influential? (Panel TD69: Regional Organizations).
Paper: Regional Organizations as Shapers of International Norms (Panel FA39: Regional Norms In World Order)
Diana Panke, Anke Wiedemann and Stefan Lang also participate in the workshop PWK05: Overlapping Regionalism: Drivers, Interacations, Effects.
You can find the conference program here: http://web.isanet.org/Web/Conferences/New%20Orleans%202015/New%20Orleans%202015%20-%20Full%20Program.pdf
---
New publication
Andreas M. Bock, Ingo Henneberg, Friedrich Plank (2015):
"If you compress the spring, it will snap back hard": The Ukrainian crisis and the balance of threat theory
In: International Journal. Vol. 70, No. 1. p. 101-109. DOI: 10.1177/0020702014562593. http://ijx.sagepub.com/content/70/1/101.abstract

---
New publication
Diana Panke, Christoph Hönnige, Julia Gollub (2015):
Consultative Committees in the European Union. No Vote - No Influence?. ECPR Press. Read PDF.
Diana Panke (2015):
Lock-in Strategies in International Negotiations: The Deconstruction of Bargaining Power
In: Millennium - Journal of International Studies. Vol. 43, No. 2. 375-391. Online First. http://mil.sagepub.com/content/early/recent

---
New publication
Andreas M. Bock & Ingo Henneberg (ed.) (2014):
Iran, die Bombe und das Streben nach Sicherheit. Strukturierte Konfliktanalysen
Series: Innovative Forschung – Theorien, Methoden, Konzepte. No. 2. Baden-Baden: Nomos. ISBN: 978-3-8487-0802-4. http://www.nomos-shop.de/21573.
--> Therein: Friedrich Plank & Ingo Henneberg (2014): Die Anwendungspotenziale der strukturierten Konfliktanalyse in den Internationalen Beziehungen. p. 33-44.
---
Workshop
Europe's Crisis:
The Conflict-Theoretic Perspective
Interdisciplinary Workshop at the University of Freiburg, Germany
September 25-26, 2014
---
Workshop
Foreign Policy Changes and International Norms
Examining Internal and External Determinants
Workshop at the University of Freiburg, Germany
October, 23-24 2014